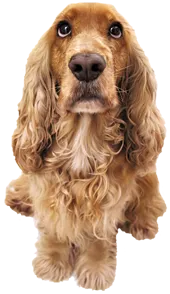 Our hospitals provide complete veterinary care for your pet. Our services include:
surgery
medicine
dentistry
consultation
We also provide boarding facilities at Tucson Small Animal Hospital. Reservations for boarding should be made as far in advance as possible. An attendant is on duty 24 hours a day. We strongly recommend an annual examination for your pet, with the needed booster vaccinations and fecal analysis provided at that time.
All after hour emergencies are referred to an emergency clinic that is staffed 24 hours a day. If you have an emergency, call our office and a staff member will be happy to assist you with a referral.
Calls may be made at any time during regular hours for general information and appointments. Inquiries on most subjects regarding animal care can be taken care of by our receptionist. Due to hospital appointments, regular hospital duties, and surgery, our doctors' time to answer phone calls is limited. Your calls to our doctors will be handled as quickly as possible. If our doctors request a progress report on a pet being treated at home, please relay this information to our receptionists. They will note the information on your record and will relay the message to the doctor.